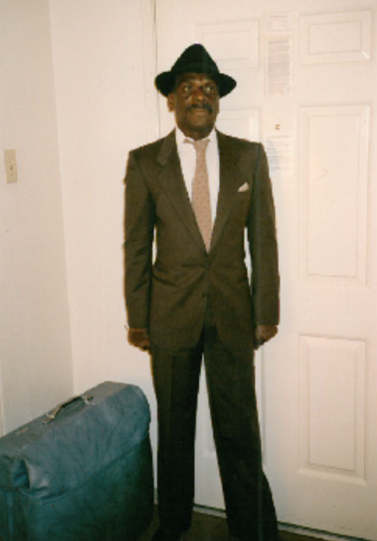 Obituary of John Holsey
Obituary (For John E. Holsey)
John Edward Holsey, 72, of Charlotte, North Carolina went to be with The Lord on January 19, 2018 at 9:56pm Eastern. John grew up, and remained in Charlotte until his late teens, when the bright lights and exciting opportunities led him to New York City. Ever the industrious type, John would embark on a rather unconventional career, as both an independent urban affairs consultant, and gifted inner-city problem-solver. During the late 1960s, he briefly served in the U.S. Army, and upon receiving an Honorable discharge, eventually settled in South Jersey, where he would remain for the duration of his lifetime.
John was a witty and exceptional conversationalist, who enjoyed traveling, meeting new people, and was always known to be a sharp dresser, possessing a style all his own. He loved children of all ages, and embraced every opportunity to provide support and encouragement, in that regard.
John is survived by Sister Rosena Murrain, son John Jr, Stepson Kwan Reid (and his mother Aldremia), Stepdaughter Tasha Williams (and her Grandmother and children), and a Host of Nieces and Nephews in New York and North Carolina. John was preceded in death by (Mother) Mary Smith Holsey, Siblings Rollen, Curtis, Joshua, and Edith Holsey, as well as Special Aunt Emma "Precious" Harris and husband James.
A Celebration of Life will be held at 10:00am, on Tuesday, January 30, 2018, at May Funeral Home, 1001 South 4th Street, Camden, NJ 08103.
Floral arrangements and/or sympathy cards, may be sent to May Funeral home (at the aforementioned address) Attention: John E. Holsey Memorial Service.