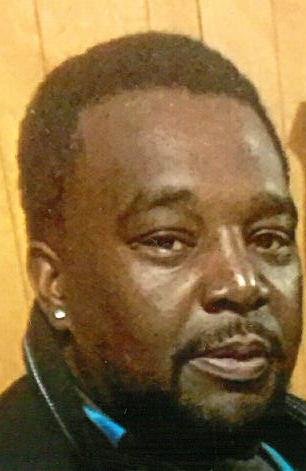 Obituary of Leroy Frazier Jr.
Leroy Frazier Jr 44, affectionally known as "Bay-Bay", transitioned to be home with the Lord on July 4, 2018. Leroy was born January 15, 1974 to the late Leroy Frazier Sr. and Martha Guadarrama.
Bay –Bay attended Salem County Public School district. He met the love of his life, his wife Donna "Dunk" Holley-Frazier in 1992 and they married on August 18, 2000.
Bay-Bay was full of life and left and impression on everyone he came in contact with. He was a family man who would always throw cookouts for no apparent occasion and you could always catch him in the kitchen "whipping it up" for his family and friends. Bay-Bay also enjoyed playing cards and going fishing with his wife, family and friends. He will forever be remembered for his infectious laugh and extremely loud mouth.
He leaves many fond and precious memories to: his beloved wife, Donna Frazier, 2 daughters: Rosalind "Poochie Momma" Holley and Nevada Berry, 3 sons; Leroy "Fatz" Frazier, Le'antre "Lee-Lee' Frazier and LaRon "Fat Boy" Frazier, his mother; Martha Guadarrama (Anibal)-"Poppy", Mother in law, Glenda Ledbetter, 4 grandchildren; Heavenly Streets, Lei'onna Frazier, Legacy Frazier and Corinthian Berry, brothers; Mark (Sue) Brown, Frank (Shirley) Brown, Anthony (Cynthia) Brown, Howard Brown, Everton Brown, Ronald (Kim) Green, Sr., Henry (Lonnette) Ledbetter III, Marcus (Darlene) Ledbetter, Paul (Ayasha) Mason, Glenn (Brenda) Ledbetter, David (Mia) Ledbetter and Milton Holley, sisters; Lisa Brown, Tanisha Green, Cynthia Ledbetter, Zeita Ledbetter, Nakia (Joel) Smith and Glenda (Lawrence) Pierce; 2 god children; Taniya Brown and Samaya Porter, 3 close friends; Barry Porter, George McCoy, and Neco "Goat-head" Shaw, a host of aunts, uncles, nieces, nephews, cousins and friends.
He was predeceased by his biological father, Leroy Frazier Sr., his maternal grandparents, paternal grandparents, father in law, Henry Ledbetter Jr. and brother-in-law, Harold Holley.