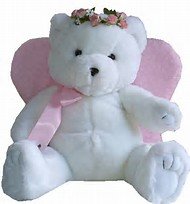 Obituary of Khori Anderson
Khori Zhane Anderson was born on June 4th 2018 in Washington Township, New Jersey to Shanequah Anderson and Dwayne Wall. She spent most of her time at the Children's Hospital of Philadelphia and from there was called home on November 27th 2018.
Khori was strong willed from the start and would put up a fight (LITERALLY) if she didn't want to be touched. She was a happy baby yet so feisty and was known to give the Nurses a run for their money. Khori could always find comfort in hearing her Mother's voice after a rough day. She took pleasure in being held for hours at a time. Although Khori's life was short lived, she left a huge imprint on everyone's heart around her. She will be heavily in our hearts and on our mind forever.
Our Precious baby girl leaves to cherish her loving parents Shanequah Anderson and Dwayne Wall. Maternal grandparents: Valerie Anderson; Charles Little. Paternal Grandparents: Tinnie Wall; Antoine Arnett. Special Great Aunt: Charyetta Hinson, Great Grandparents, God mother: Zhane Carter, God Father: Gregory Lucus, God Parents: Richard and India Hammond. God brothers and sisters and a tremendous amount of Aunts, Uncles, Cousins and other relatives.