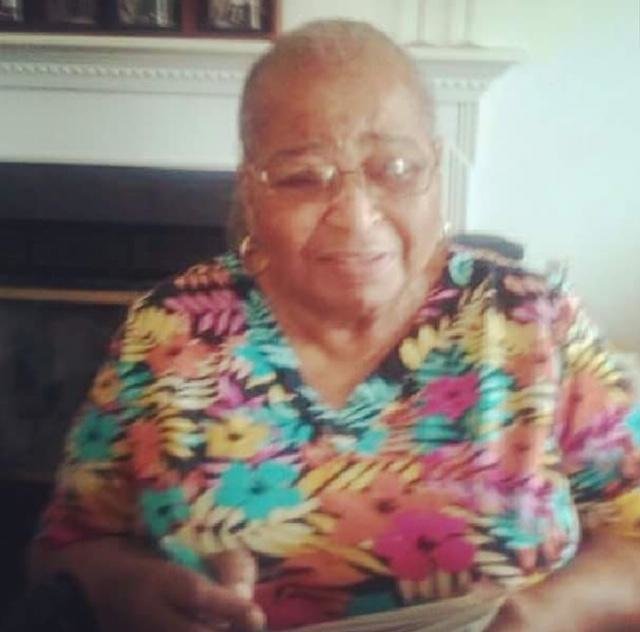 Obituary of Barbara Rose Smith
Barbara Rose Smith (Langford) was born on August 7, 1931 to the late Aldwilda and Edward Langford, in Wildwood, NJ. She met her husband Benny Smith in Wildwood where they started their family. Out of this marriage of 70 years, were born nine beautiful children. Barbara peacefully departed this life Thursday, April 4, 2019, with her daughters Benita by her side.
Grandmom Barbara, as she was affectionally called, loved to feed you! She was an amazing cook, and Sunday was the day we'd all gather together at her house and eat!!! She loved couponing and working her crossword puzzles and word search books. Grandmom knew everything about everyone, and if she didn't know, she would surely find out. She had a special love for children, not just her own family, but also for the families she babysat for and the many students of Uptown Complex Elementary School where she was an aide for their CECEP Program.
Barbara is predeceased by her parents, Edward and Aldwilda Langford; her loving husband Benny; four sons, Steven, John, Henry and Robert; her siblings, Leona, Catherine, Elizabeth, Frieda, Emma, Ethel, Donald, Lionelle and Kenneth.
Leaving to cherish fond memories: her children, Bennie (Gloria), Aldwilda, Frederick, Benita and Genevieve; one brother, Asa Langford; 19 grandchildren; 43 great grandchildren; 3 great great grandchildren; and Barbara's Boy, Wayne "Jumbo" Sloan, along with a host of nieces, nephews, family and friends.