Recommend Ralph's obituary to your friends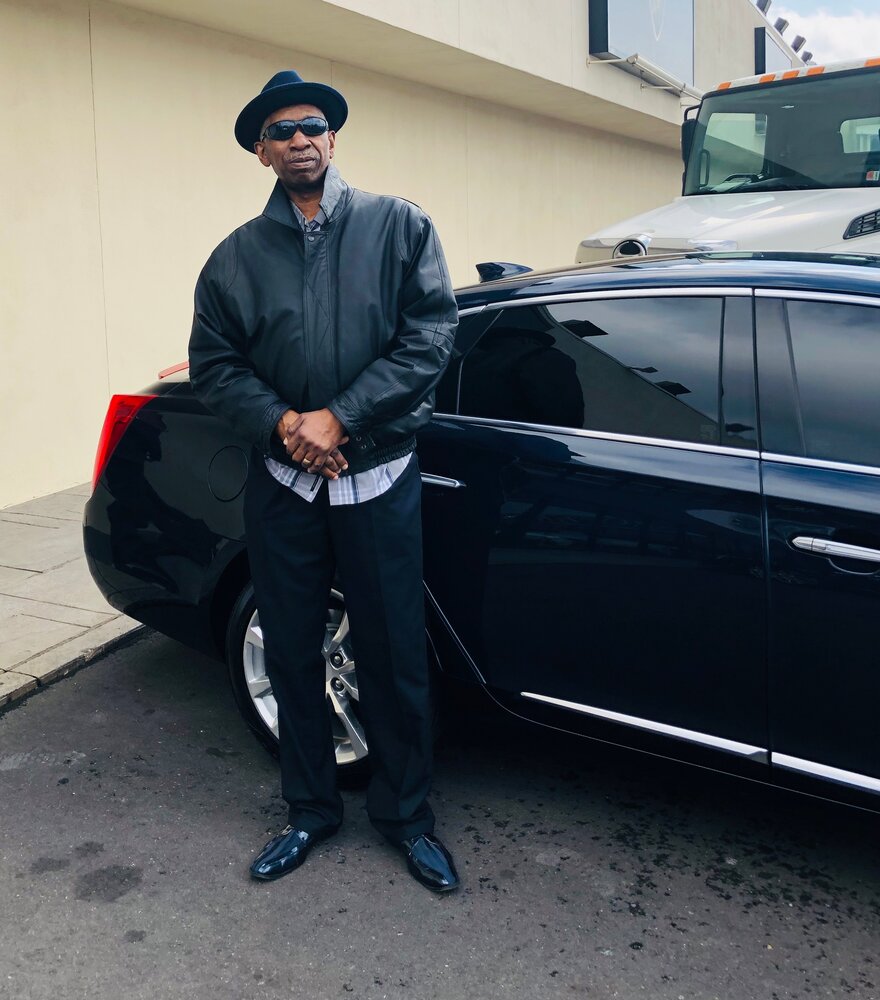 Obituary of Ralph W Worlds
Life Reflections March 11, 2022, Ralph W. Worlds passed away peacefully at the age of 65. Ralph W. Worlds was born to the late Ralph & Alice Worlds. Born in Pennsylvania in 1957. Shortly after the family moved to Glassboro, NJ. He attended Glassboro schools and also attended Glassboro college, now known as Rowan. Ralph enjoyed music! He was a DJ in his younger years, his name was master rocker. He would get you on the dance floor quick, he knew how to spin and talk in that mic. One of Ralphs first jobs was in food service at Underwood Hospital & moved to Harcourt Book Company. He stayed there for over 20 years. After the book company closed down, he started working at Virtua Hospital back in food service. He enjoyed it because it kept him moving. Ralph was always involved in church. His church home was Mt. Zion Baptist Church, under Pastor Jones. Ralph started out in the choir at this time. Later down the line Pastor Harrod E. Clay Jr. became the pastor and Ralph led devotions and became a Deacon. He was a very faithful & trusted member. Ralph loves sports, as many of you know. He enjoyed basketball (Phoenix suns & Syracuse) he loves baseball (Yankees) and we can't forget football (Miami Dolphins) he didn't care for soccer or golf too much. You can ask him any question about those three sports and he will tell you with the quickness! He enjoy the game. He also played basketball in his early years. He enjoyed hitting them "Jays" He taught his son and daughter how to play. Which led to both of his kids on basketball teams in high school. He loved going to those games. To know Ralph is to love Ralph. He met Mary at Harcourt in 1987. They shortly started dating and got hitched in 1989. Ralph W. Worlds Jr came out of that blessing shortly after. He enjoyed being with his family. He was a family man and a great provider. He loved his wife unconditionally. Mary aka baby doll aka boss lady was the apple in his eye, she could do no wrong. -Loving husband -Family man -Great provider -Hard worker All around nice guy to everyone that came in contact with him. Ralph had a great opportunity to retire, so he can enjoy his family more. After a while Ralph health slowly started to decline. With many prayers, hopes and wishes….The Lord got the last say and gave my husband a peaceful rest. He leaves behind, his wife Mary Worlds, his son Ralph W. Worlds Jr, his daughter Ebony S. Benson, his son-n-law Earl Benson Jr. , his grand-daughter Amariah Lily Benson, his younger sister Alice(Nadine)Worlds & his older sister(her wishes is to stay anonymous) His favorite & only sister-n-law Annette Bowen, his 4 brother-n-laws, Troluous(Lucky)Washington, Jerome Washington, Alphonso Newbill and the late Lorenzo Newbill. His nieces & nephews and one of his closet cousins Neil James, and best friend Deacon Lysees Cook . He had many cousins he loved & adored and many friends he cared for.
To send flowers to the family or plant a tree in memory of Ralph Worlds, please visit Tribute Store
Viewing
9:00 am - 11:00 am
Friday, March 18, 2022
Mt. Zion Baptist Church
999 Academy St.
Glassboro, New Jersey, United States
Funeral
11:00 am
Friday, March 18, 2022
Mt Zion Baptist Church
999 Academy St
Glassboro, New Jersey, United States
Internment
12:30 pm
Friday, March 18, 2022
Hillcrest Cemetery
550 Delsea Drive
Sewell, New Jersey, United States
856-589-7550